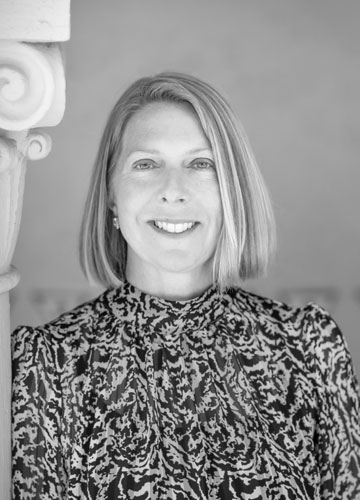 "? ????? ??????? ??'? ? ???? ?? ???? ???? ?????? ??? ????
???? ?? ??? ?????????," ???? ???????. "? ???? ?? ?? ??
?? ????? ?? ????? ?????? ?? ???? ??? ???????? ????
????? ????? ???? ??? ????????? ?? ????? ?????."
It's the combination of listening to her clients' needs and understanding where they are currently in their lives that sets Rachael Douglas apart from the rest.
Rachael's high prioritization of client relationships, her ability to negotiate with her client's best interests in mind, and her in-depth knowledge of the local market all attribute to her continued success.
A Few Of Rachael's Specializations:
Trust Sales
1031 Purchases & Sales
Investment Property Analysis
Generational Wealth Acquisitions
Real Estate Portfolio Analysis
Contingent Property Purchases & Sales
Aside from Rachael's passion for real estate, she also maintains a high level of engagement in the local community. You can often find her at Lotusland where she serves on the Board of Trustees and is a VIP Docent.
She also enjoys playing tennis at Birnam Wood Golf Club where she is the Chair of the House Committee. Her dedication to philanthropy is what drives her to serve her clients and her community.
Rachael recently helped my husband and I buy our first home in this crazy SB market. We are absolutely in love with the house and are extremely happy with the process. Rachael is passionate, driven, and sincere, and we felt right away that we could trust her. She was always available and gave us just the right amount of advice for us to make our decision. Rachael's expertise and knowledge of the local market is already top notch, and she constantly studied the market and strategies, which was key to us securing our offer. And did I mention she is super fun to work with? We would highly recommend Rachael to anyone, either buying or selling a property. If you are looking for a go-getter (I say this as my highest compliment), give Rachael a call and you'll know what I mean.
Anonymous
We had been looking for property in Montecito for over 3 years and met Rachael at an open House. We instantly knew we had found the right agent who could Find us what we had been searching for. Within 6 months Rachael had found a spectacular property, negotiated a smooth transaction and now we are living our dream.
Brad & Andrea
As first time home buyers, we had told ourselves it would take a few years to get what we want. We were referred to Rachael and 7 days later we wrote an offer and went up against 8 others Buyers. Rachael's excellent negotiation skills got us our house!! We still can't believe we got exactly what we wanted and with such quick results!
Trevor & Leslie
I needed to sell my Hope Ranch property and had no idea what to do with the 50 years of stuff that had accumulated. Rachael assisted me in lining up property clearing services, gardeners and guided me through from start to finish of the sale of my property. I had never sold a house before and had no idea how much work goes into it! Rachael was able to take so much worry and hassle away and I was able to focus on my future plans. I can't thank Rachael enough for getting my property cleaned up, cleared out, photographed, and staged..and SOLD!!
James
We needed to get our house sold quickly in Montecito and met Rachael through friends. We hired her because of her market knowledge and marketing skills. She educated us on all the facets of the transaction and we had our house sold within 90 days! We are grateful we chose Rachael to represent us as sellers.
John & Charlene
I had bought & sold many properties before meeting Rachael. I was pleasantly surprised by her enthusiasm and the depth of her real estate knowledge combined with her marking capabilities. She was able to find a Cash Buyer for my home and within 3 months had found me a replacement property. I would recommend her both as a Seller's agent as well as a Buyer's agent.
Jane C.
There are few Realtors who understand the 1031 exchange process. We met Rachael and she really helped us find the best-case scenario rental property as well as lined us up with an accomplished 1031 accommodator. We will always refer her business!!
Robert & Victoria